Golden Horseshoe Cherkassy
7 days / 6 nights. Groups of 10 to 16 people.
| | |
| --- | --- |
| | «Golden Horseshoe Cherkassy » - the new tourist route. The Mission of the project "Golden horseshoe Charkassy" - a conservation of the cultural heritage of our country, manifestation of the respect to culture of the other countries. |
Day 1

Arrival in an airport or train station Kyiv. Transfer into place of residence, in a 20 km from Cherkasies. Settlement in a two-storeyed cottage, in an environmentally clean protected zone, in a pine-wood ashore Dnepr. This unique place, that combines beauty of practically untouched nature, greenery of the coniferous forest and bright blue color of water smooth surface. you comfortable numbers will wait with all comforts . you are expected by a clean, own beach, rolling on boats, volley-ball and soccer grounds, and also Russian bath-house.
Spare time. Entertainments. Supper and lodging for the night.
Day 2

Breakfast.
Excursion to Uman, the National dendrological park "Sofiyivka". This is a beautiful, worthy of a big surprise, a corner, which quite rightly received the right to be called a miracle of Ukraine, a pearl of Ukraine. "Sofiyivka" - a remarkable creation of the late XVIII-early XIX century., A poem in stone, water, greenery, architectural structures and sculptures. Park, spread over an area of 170 hectares, and today impresses visitors with its unique beauty and mysterious romance. Lunch in Uman. Transfer to place of residence. Dinner and overnight rest.
Day 3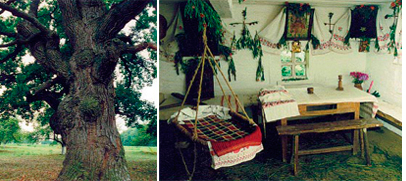 Breakfast.
Tour to the National Reserve "Homeland of Taras Shevchenko." In this medium Dniper villages with glorious history and a powerful spiritual potential spent his childhood years Kobzar of Ukrainian people - Taras Shevchenko. In Morintsy he spelled his first word, in Kyrylovka he was formed as a person, in Budysche - the estate of landowner Engelhardt - he took the first step to recognition, to world fame. A delicious lunch at the Ukrainian guest house "Kobzar cradle."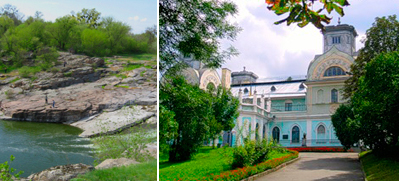 After lunch, tour to the Korsun-Shevchenko State Historical and Cultural Reserve. The reserve consists of 27 monuments of archeology, architecture, history, art and nature, the palace complex, a landscape park, historical museum and art gallery. Transfer to the place of residence. Dinner and overnight rest.
Day 4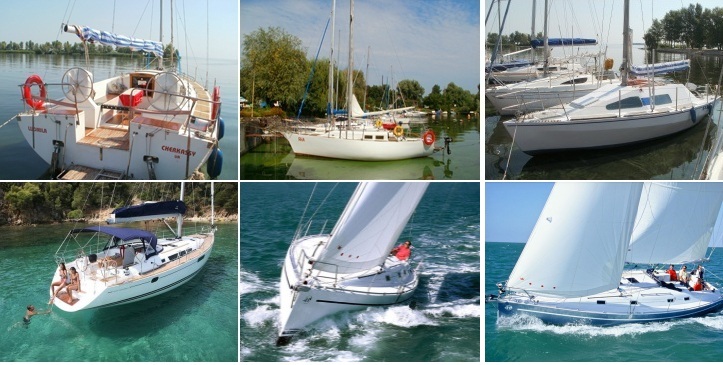 Breakfast.
Transfer to the yacht club. Walk on the yacht will give you a bright, gentle and tender sun, and in the evening you can enjoy the peace and unforgettable sunsets. In Cherkassy Region the Dnipro's width exceeds 12 km. And the total length of it is more than 120km. There is nothing more beautiful than watching the sail scenic coast. A delicious lunch (fish soup with fresh fish and much more). Return to a yacht club. Transfer to the place of residence. Dinner and overnight rest.
Day 5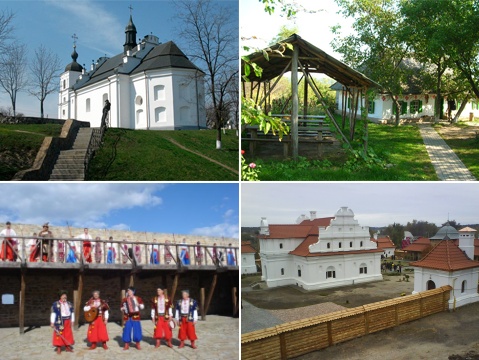 Breakfast.
Tour of the National Reserve "Chigirin." Historical and cultural resources of the reserve are unique. There are monuments from different times. This is a settlement of the Scythian period (VII-IV centuries. BC).
Chigirin and Subotov
are associated with the development of the state of the Ukrainian people. Chigirin is the first capital of Ukraine during the times of hetman B. Khmelnitsky, Subotov is his ancestral home. Chigirin was one of the centers of gaydamaky movement. Rich in nature protection zones of the reserve. It includes the territory of the Cold Yar with Maxim Zheleznyak thousand-year oak in the farm Buda; Ataman park with a system of ponds and paths; a healing source "Zhivun" Three wells in Subotov and a Well of Maxim Zheleznyak in Medvedivka. Within the reserve there are 5 museums such archaeological, local history, ethnography and the museum of B. Khmelnitsky. Lunch. Transfer to place of residence. Dinner and overnight rest.
Day 6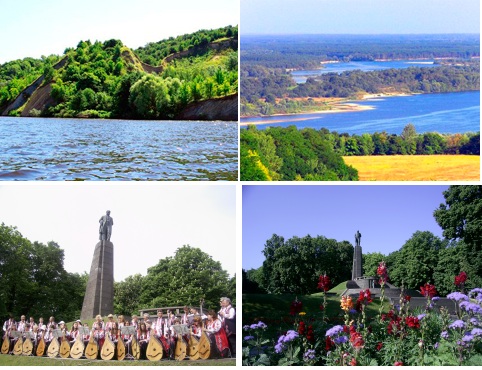 Breakfast.
Tour to Kanevs nature reserve. This area is very scenic, beautiful, has an unusual structure and is a great area for recreation. On the territory of the Kanev Nature Reserve Kanev mountains are located, among which are the Monastic mountain ( or Prince Mountain) (221.2 m), Marina Mountain (224.4 m). On the territory of Kanev mountains there is a museum and the grave of Taras Shevchenko. In the past, on the territory called Prince's Mount, archaeological excavations of Academician N. Bilyashevsky (1892) discovered the alleged remains of the chronicle Rodin, which is considered to be one of the first cities of the eastern Slavs. During the more recent excavations in the conservation area settlement of the Scythians and glades were found. Lunch in Kanev. Transfer to place of residence. Dinner and overnight rest.
Day 7

Breakfast.
In the day of arrival or in the day of departure excursion on Cherkasies, with the visit of sights of city : the Mihaylovsky cathedral is the greatest temple in Ukraine(arrives at a 72 m in a height), Cherkasy regional regional museum, museum of Kobza-player. Transfer in an airport or train station in Kyiv.
Cost of the tour for 1 person 390 EUR , children under 12 years old 10% discount.
The price includes:

- All transfers by a comfortable bus (total route length 2,500 km);
- Accommodation;
- Meals (breakfast, lunch, dinner);
- Guided tours, museums (admission tickets);
- Guides for all excursions:
- Translator;
- Shooting a rifle at targets;
- Animation;
- A security guard (the tour is 7 days);
- Insurance.
Extra charges:
- Flights / Railway Transport to Kiev
Every tourist visited Cherkassy region will get a gift!