Travelling by Cherkassy region
Cherkassy region deserves to be called the heart of Ukraine, the main artery of which the mighty Dnieper divides the province into two banks. Valleys of such rivers as Ross, Vilshanka, Tyasmyn considered to be landscape masterpieces of the area. Cherkassy region is one of the richest regions of Ukraine. It's richness is not only in unforgettable landscapes with numerous rivers and lakes located on the land, but also in a long history impressed in the form of architectural and archaeological heritage.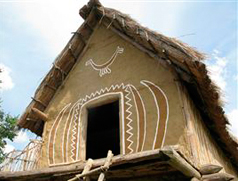 History of Cherkassy region stretches back to the Stone Age. The first human settlements on its territory belong to the Upper Paleolithic times (35-8 millennium BC). From VII to III century BC land area was inhabited by representatives of the world-famous Tripoli culture. On the territory of Cherkassy region were found more than 100 ancient settlements and burial related to the Scythian period (VI-II cent. BC). It is known that in IV-VII centuries region was inhabited by tribes of the ant, and then - polyans. At the time of Kievan Rus in XI-XIII century for the defence of the nomadic tribes of the Black Sea such fortress-city as Kanev, Korsun, Woin and others, were built. Most of them were destroyed by the hordes of Mongol-Tatar army led by Batu Khan in 1239-1240 years.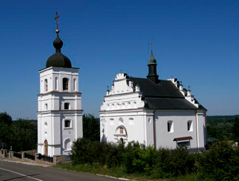 Cherkassy region is connected with the history of Ukrainian Cossacks. In Subotove was born and spent his childhood famous Ukrainian hetman Bogdan Khmelnitsky. Also here, in Illinska church he has found his rest. In Chigirin a military and political center of the Cossacks was located, and here is a museum dedicated to the life of the Ukrainian Hetman.

Here lived and worked great Kobzar of the Ukrainian people Taras Shevchenko, who has found his peace on Tarasova (Chernecha) mountain in Kanev. In the village of Budische there is a room-museum dedicated to Shevchenko. In the nearby park still grows longed-lived oak, in the hollow of which a small Taras hid his drawings. Everyone can come, close his eyes, embrace Taras's oak and feel the irresistible spirit of the Ukrainian people, and all-consuming love for their homeland.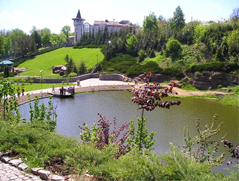 This region will hospitably meet its guests and offer them to visit more than 400 objects of nature conservation territories. The most precious of them is considered one of the oldest Ukrainian Nature Reserves in Kanev (1923). Of course, you should also admire the gem of the landscape art - National dendrological park "Sofiyivka" that adorns the city of Uman.
The infinite historical and cultural potential, rich natural resources, unique architectural and archaeological sites of Cherkassy region will satisfy even the most sophisticated traveler, who is always welcomed by this great land. We offer you to have an excellent relax and to visit the attractions of Cherkassy region by ordering the Cherkassy Tour .